Where we came from –
and where we're going
For more than 20 years we've been listening to the needs of our customers and making products that help them automate liquid handling in their labs. Our products help people save time and effort and release them to do the tasks that need human intervention, or just go home.

Inheco from 2000 to today
Business milestones
Inheco founded by Günter Tenzler, in Martinsried, Germany, with five people, one office and a storage room.
Product milestones
Development and start of series production of a dedicated OEM Thermocycler for Qiagen.
Business milestones
Development and production of the first Inheco brand products for laboratory automation.
Product milestones
Launch of Compact Heating and Cooling Product Line (CPAC) and Adapters for Eppendorf tubes.
Product milestones
Launch of specialized air conditioners for electronics cooling in the gas & oil industry and power plants. Their success confirmed Inheco as a leading supplier of high-end thermal products. Beginning of the development of the highly innovative thermal block for the Roche Lightcycler 480. Launch of on-deck shaker products with the Teleshake 95, the on-deck shaker with the widest temperature range available and ideal shaking frequency for 96 & 384 plates.
Business milestones
Time to move! Inheco moves to purpose-built premises, right next door, with 725m2 of usable workspace.
Business milestones
Inheco is firmly established as a leader in on-deck reaction control devices, supplying products to most of the major lab-automation platform manufacturers. Inheco achieves UL /CE certification for many of its existing product lines.
Business milestones
Inheco completes full ISO 9001:2000 certification – Inheco is recognized for delivering to the highest possible quality standards.
Product milestones
Start of development of the first In Vitro Diagnostics (IVD) ready products.
Business milestones
Launch of Inheco's first professionally designed website: inheco.com Inheco arrives! First attendance at the annual Lab Automation exhibition (now SLAS) at the Palm Springs Convention Center, CA, USA.
Product milestones
Trial installation of a cooled point of sale drinks dispenser at the Beijing Olympics.
Business milestones
Moving next door again, into larger premises doubling our capacity.
Product milestones
First in vitro diagnostics project complete.
Business milestones
Inheco celebrates its 10 Year Anniversary.
Business milestones
New Inheco website including a service and support section for our customers
Product milestones
The first Inheco products are used in dedicated Next Generation Sequencing applications.
Business milestones
Inheco celebrates having more than 40 employees. Inheco invests in R&D and product development with an office expansion that provides dedicated R&D laboratory and engineering space.
Business milestones
First ISO 9001:2000 customer survey delivers excellent results, confirming that Inheco continues to provide innovative products whilst focusing on customer service.
Product milestones
Inheco starts the development of revolutionary 3D vapor chamber technology (VCM®), enabling uniform heat transfer across an entire mount at almost the speed of sound. Inheco begins design and development of its first On Deck Thermal Cycler (ODTC®), using the patented VCM®.
Product milestones
Inheco starts development of an automated 4 position gas cell incubator, the SCILA.
Product milestones
Inheco launches the ODTC® On Deck Thermal Cycler, the first on deck cycler, enabling high quality automated PCR on deck in a liquid handling workstation. It's an instant hit, with many customers adopting the ODTC® for NGS sample prep solutions.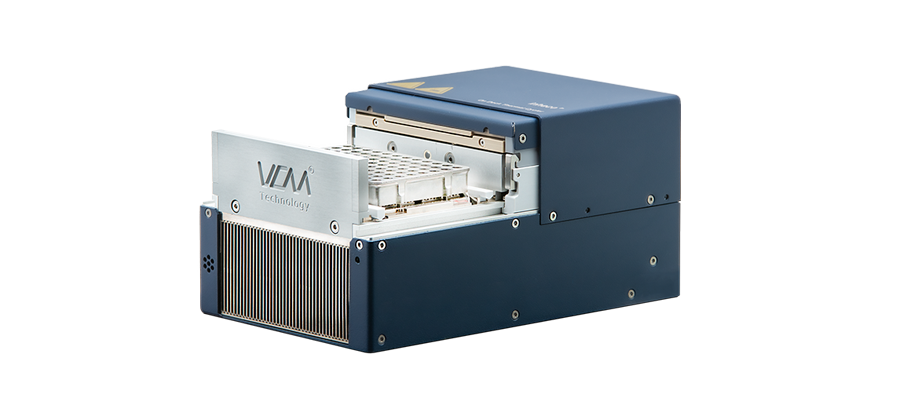 Business milestones
Inheco now employs 65 people and expands the office to accommodate the rapidly growing team in dedicated office and production space.
Business milestones
Inheco welcomes its first Chinese customers.
Business milestones
Inheco becomes a truly global company, delivering products to customers in every continent.
Product milestones
Inheco launches SCILA, a super-compact 4 position gas cell incubator. The device enables on-deck incubation with duo or tri gas mix options.
2020
Business milestones
Inheco celebrates its 20th anniversary, with five employees also celebrating their 20th year anniversary. Inheco now sells its products to over 250 customers. Driven by Covid-19, manufacturers across the globe see an unprecedented demand for PCR testing and Lab Automation products in general. In response, Inheco successfully scales up capacity by over 50 percent. Rapid growth requires rapid reaction. Inheco dramatically increases production capacity by increasing floor space and hits the milestone of having over 100 employees.
TODAY
Business milestones
Continuing demand for PCR testing requires Inheco to further increase capacity. Inheco celebrates diversity and our team of more than 140 people comes from over 30 nationalities. Inheco now delivers products to 46 countries.